In Memory
William Arntz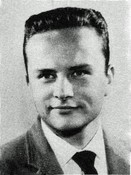 Chuck (William, Bill) Arntz, 66, of Glenview, IL, died peacefully 11/9/08 in Hospice at Evanston Hospital of complications from treatment for recurring lymphoma and cardiac arrest.
Per Chuck's request, he was cremated, and a party planned to celebrate his life. ALL who knew him, and want to raise a toast to him and share memories, are invited to the Chicago Curling Club, 555 Dundee Rd., Northbrook, IL Tuesday, Nov. 25, 6:30p.m.
Chuck was an outgoing, loving husband and successful corporate lawyer and businessman. With his wife of 41 years, Willa, he was an active curling member of Chicago Curling Club, recently serving as President of the "OB's". Chuck and his wife chaired multiple curling events and volunteered many hours to "The Roaring Game". He also donated many hours as Board member of Shore Community Services.
Chuck was born in Seattle, WA, and raised in San Francisco and Marin County, CA. He graduated from the University of San Francisco with a BA in History and a Juris Doctorate. It was there he met, and later married his loving wife, Willa (nee Depner) of Hinsdale, IL.
Chuck entered active duty as a 2nd Lt., Adjutant General Corps. (US Army), stationed at Fort Sheridan, IL. He served a tour of duty in Vietnam at USARV Headquarters, Long Bing, prior to his honorable discharge.
His corporate law career started at Libby, McNeil & Libby and continued at Washington National Insurance, Co. before leaving to pursue a career in sales.
He is survived by his wife, Willa; mother, Virginia Arntz LeBlanc; brother, Steve; Aunts Jennie, Elizabeth; Uncle John (Thelma); many cousins, nieces, and nephews; and grand nieces and nephews.
In lieu of flowers, donations may be made to the Chicago Curling Club Memorial Fund, PO Box 765, Northbrook, IL, 60062.
Originally published in the Evanston Review, November 20, 2008
Through the efforts of Gerry Wicks Carbone, we received news of Bill's passing from his wife, Willa. Here, in part, is her personal note.
Chuck died on November 9, 2008 after a cardiac arrest as the result of an infection following treatment of recurrent lymphoma.
He had good memories of Marin Catholic, but like me and my high school friends, went in different directions. Chuck and I met at USF, dated while he was in Law School and married the week he graduated.
The Army sent us to Ft. Sheridan, here in my native Illinois. He then served in Vietnam with distinction. Upon returning, he chose to stay here in Illinois for better job opportunities.
We had a super life together and I was at this side when he died. Chuck was a strong man and I will always love him.
My best wishes to all of you who "knew him when." Please feel free to share my thoughts with all of Chuck's former classmates.
Sincerely,
Willa L. Arntz
Augyrl323@aol.com